FIFA is facing an internal cold war when a division of power and corruption allegations occur.
---
Former FIFA Secretary-General Jerome Valcke and PSG Club President Nasser Al-Khelaifi have been indicted in Switzerland for alleged corruption. The Swiss Attorney General's Office (OAG) said both were charged "in connection with giving broadcast rights and communication to World Cup and FIFA Confederations Cup tournaments". Al-Khelaifi, who is also the owner of Qatar's BeIN Sports TV channel, is suspected of giving inappropriate gifts to Valcke, including a 7 million euro mansion in Italy, to ensure the delivery rights waves for big events.
Inside FIFA began to show signs of division in March last year when it decided to approve the expansion of the Club World Cup from 7 to 24 teams in 2021 hosted by China. Despite the fierce response of the European Football Federation (UEFA) and the top continental clubs, FIFA President Gianni Infantino still adopted the expanded World Cup Club with a scenario of a lot of money for each club. Participants are sure to pocket 50 million euros, not including the huge prize money through each round. In the Champions League last season, the championship team Liverpool received a total of more than 100 million euros, a record number.
After UEFA, it was the South American Football Confederation (CONMEBOL) who criticized FIFA. The leaders of UEFA and CONMEBOL (the two federations with the strongest financial resources) openly denounce FIFA's direct contact with the clubs without regard for them.
"I am not happy with FIFA having a private approach with our clubs. This is like we have no responsibility", emphasized CONMEBOL President Alejandro Dominguez. Meanwhile, UEFA President Aleksander Ceferin pointed out that the expanded Club World Cup will ruin the nature of football by only running to enrich FIFA, affecting their schedules, interests and power; reduces the attractiveness of the top European leagues (Champions League, Europa League).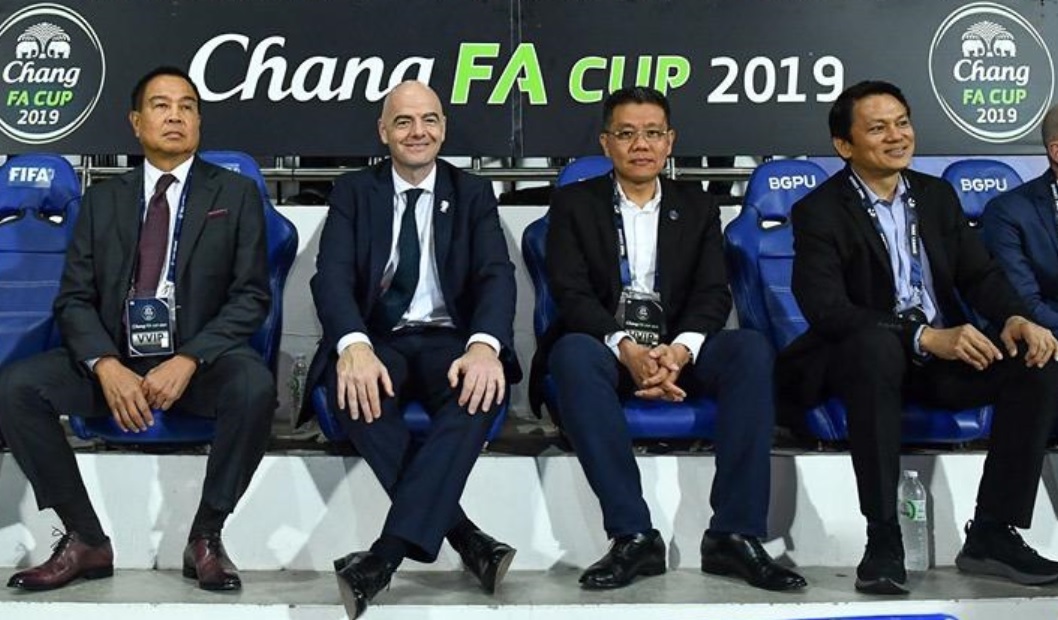 The civil war began to heat up when UEFA and CONMEBOL signed an agreement in Nyon (Switzerland) last week on closer cooperation in various areas to promote football development, financial growth in two continents. In it, the two federations embarked on a very sensitive deal that deals with the ability to organize intercontinental men and women tournaments for different age groups. According to some world football experts, the move by UEFA and CONMEBOL is seen as the beginning of a boycott of Club World Cup and beyond FIFA separatist. FIFA immediately retaliated with a surprise withdrawal of the council meeting on March 20 in Asunción (Paraguay) – where the headquarters of CONMEBOL was brought to Zurich (Switzerland).