Korea Netizen continued to have different opinions before EXO was ranked last by the stations instead of BTS.
---
After the music stages last year of three major TV stations, SBS, KBS and MBC, controversy broke out between the ARMY (fan BTS) and EXO-L fandom (EXO fans) because of the acting order of the two this group. One side said that 2018 was a booming year for BTS while EXO was quite fuzzy and didn't achieve any outstanding performance so the last place should be BTS instead of EXO. Others said that EXO still maintained the level of one of their leading 3rd generation music groups, so the last place was absolutely worth it.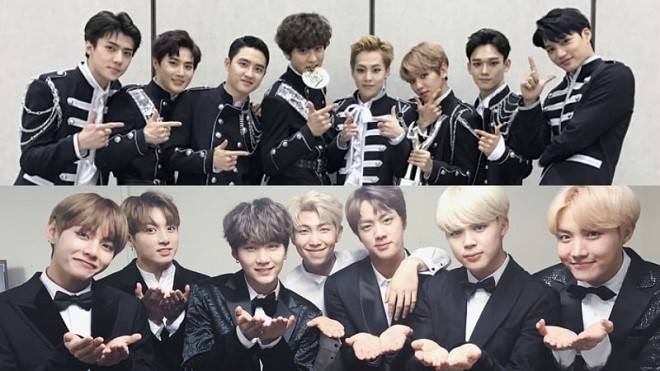 Two weeks have passed since these music festivals took place, netizens on Korean websites continue to flip this issue and offer more multidimensional views on the power of entertainment companies. with idol groups.
On the Nate portal, this topic attracted many comments, including comments that attracted more than 3 thousand votes agreeing: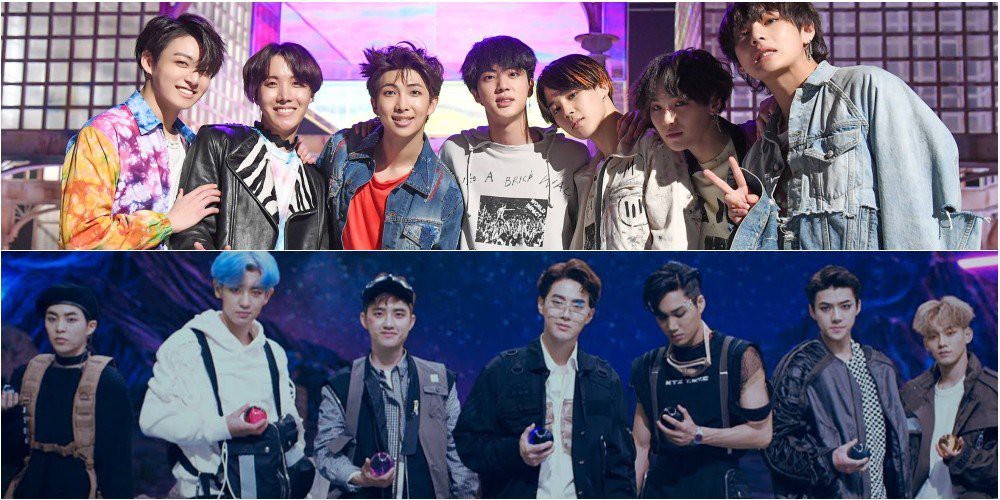 – "We all know what's behind the chicken wings, just don't say it straight".
– "This makes me feel bored of SM artist. Honestly, SM's recent concept and songs are getting bored. If I have to use money or power to get a chance to act like that, it's embarrassing, the whole world recognizes BTS".
– "BTS and EXO performances are truly different. Their situation is now an example of how you must have a solid backing to survive. EXO is a real success, but 2018 is BTS years no matter what anyone says, and must recognize all three BTS stages are even better!".
– "From all sides, BTS is at the top of the last year but EXO is the last one! People don't even know EXO last year to issue anything.How many people are there now? This is a testimony to abuse of company power. The audience is looking out".
– "Sadly EXO is the group that is taught a lesson. It's impossible to avoid comparison when performing right after BTS!".
– "BTS has achieved so many achievements last year but it has no meaning to the stations, they are still unfair. K-Pop is spreading allover the world and the stations are still busy taking care of Big boys' darling!".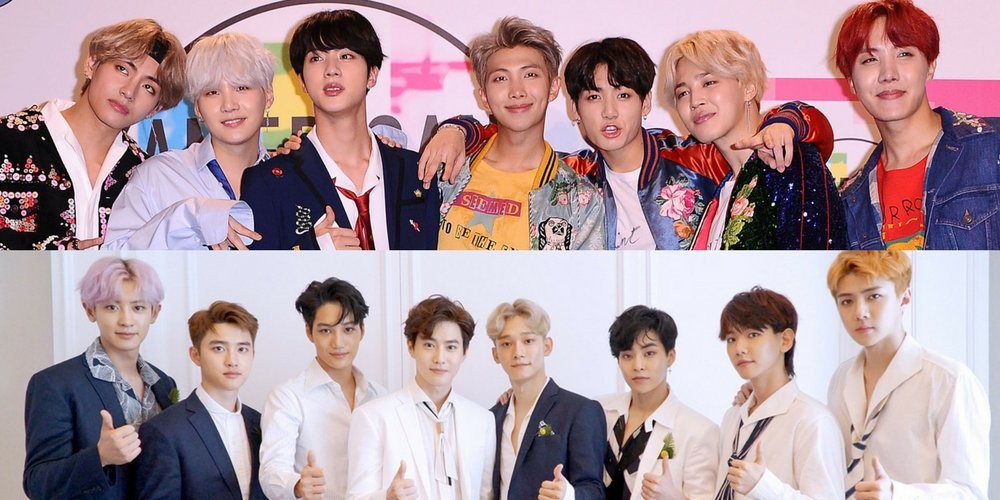 On South Korea's largest portal NAVER, comments also expressed similar views.
– "I totally agree. Feeling sad and sad when the oppressive situation in my country appears in such situations. I neither hate nor like SM artists but be honest and acknowledge. Last year they couldn't do anything, all 3 stations are basically trying to create a SM party and invite talented artists from other medium-sized companies to come and have fun!"
– "Speaking objectively, both BTS and EXO are no longer in the same class to make comparisons. If BTS is Kim Yuna then EXO is Sotnikova. It's like giving a gold medal to Sotnikova instead of Kim Yuna , EXO is not worthy of the end of the year after all of BTS's achievements over the past year. The audience has the right to be angry and this is only worse if it continues. "
– "Strangely, SM has not changed since ancient times. I remember the time when G.O.D was famous and popular, being a national music group but SM still gave H.O.T the last performance."