Chile will face Peru in the semifinals of the Copa America 2019, the defending champions will have to decode the the opponent if they want to have a third consecutive tournament to the Copa America 2019.
---
Chile is showing a respectable stubbornness on the road to the semi-finals of the Copa America 2019. Meanwhile Peru is not just a hand when the tournament's black horse has also pocketed the heavyweight candidate – Uruguay. The confrontation between Chile and Peru promises to be dramatic and unpredictable.
Chile – Difficult to stop the king
Chile's squad came to the 2019 Copa making not many people believe that they will go far in this year's tournament. Despite being the defending champion, the responsibility is still on the shoulders of those who have had two previous titles and are no longer fit.
Arturo Vidal, Alexis Sanchez, Vargas and even Medel have been Chile's frameworks in recent years. They may not be anything at the club but when they return to the national team, they show a different face. A Vidal is perfect in both attack and defense, a Sanchez is the focal point of the ball and a strange Vargas with goals.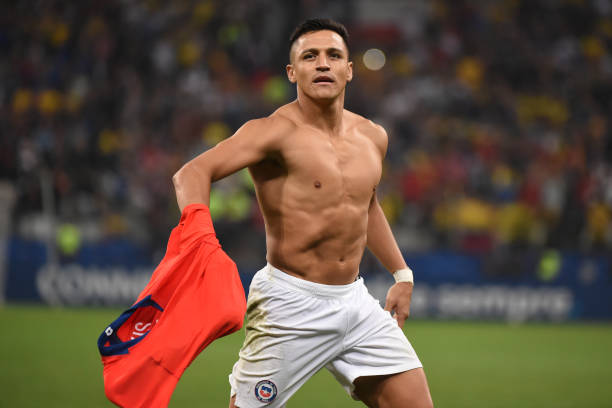 Chile is no longer young, but even so they still do not lack the spirit and desire. Looking at the way Vidal fought with Colombia's stardom, no one thought he was 32 years old. Alexis Sanchez's aggressive moves are unlike what they see on Man United.
What does Chile now own? It is not the speed of play or too rich in fighting, it is not the attack. Looking back and forth, Chile does not stand out but carries in the remarkable bravery. That is the character of the champions, which will probably bring them to the Copa America final for the third time in a row.
Peru – Black Horse doesn't want to stop
Peru is not the name that experts or fans mentioned before the Copa America took place. But remember the last 2 times they all finish in 3rd place. They are only considered black horse when nobody thinks they will go far but if they look at their interests, Peru came to Copa America season this year not just to win the 3rd prize.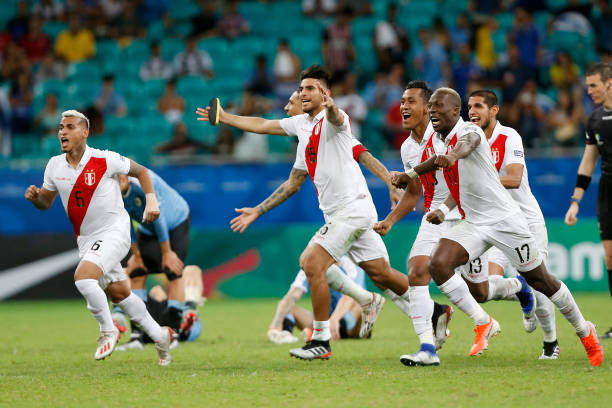 Looking at the heavy defeat of 0-5 in front of Brazil, Peru seems fragile but they are not really fragile. If there is no bad luck, they are not easy to lose to Brazil.
Meeting Uruguay with the Cavani and Suarez couples but the certainty made the opponent frustrated and helped Peru continue on the spot. The confrontation between the two most annoying teams will create an unpredictable confrontation in the Copa America semi-final. Peru certainly does not want to stop as the past two Copa America finals are their goal.